The Call At 2AM: Caring for Devastated Parishoners
 Kenneth Swetland, D.Min.
Professor of Ministry and Campus Pastoral Counselor
Pastors tell me that they have never received a call in the middle of the night that was good news. When the 2 a.m. call comes, pastors brace themselves for hearing bad news, and are then relieved when sometimes it's only a misdialed number or someone playing a joke.
But, when the call is serious, it's time to act. Fortunately, it doesn't happen all that often for most pastors, although some say that a younger generation apt to keeping late hours and used to instant gratification or help available 24/7, are often the ones making the middle-of-the-night call to their pastor. An older generation tends to wait until 6 or 7 a.m. unless they are so devastated that they need pastoral care immediately or know their pastor would want to respond quickly.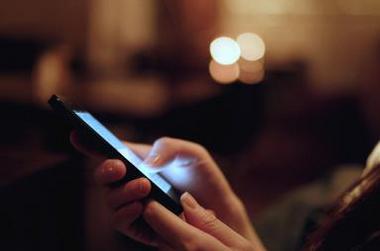 Pastors can help educate their parishioners by informing them (often more than once) that they are available at anytime if there is a crisis. This kind of availability is part of the call to be a pastor. Not wanting to help when people hurt raises the question of whether one has a genuine call to pastoral ministry, which at its biblical base reflects a desire to minister grace and comfort from a Triune God to people in need. I know a pastor who did not want to be bothered outside of the 9 to 5 office routine and had an unlisted phone number at home. It's not surprising that he did not last more than a short time at his first church and is not a pastor today.
On an accreditation visit to a seminary in Costa Rica afew years ago, I was touched with the sign on the practical ministry department door: "Pastoral Accompaniment." That's what pastors faithful to the biblical model of pastoring do—accompany people when a crisis comes. So, what do you do when the 2 a.m. call comes and it is indeed bad news? First, determine whether you need to go immediately or wait until later. For example, if individuals calling are under the influence of alcohol or drugs and you determine in talking with them that they are safe but would be unable to "hear" what you have to say if you responded in person, it may be best to affirm your love for them and concern for their well being, but firmly advise that it would be better for them and you if you visited later in the day. Then keep your word. You can certainly pray with and for them on the phone. And, when you hang up, hope they do not call right back. It may be wise to phone a family member to report what happened and enlist that person's help as needed.
Sometimes unstable persons, such as those with Borderline Personality Disorder or in a manic phase of Bipolar Disorder, call in the middle of the night, insist on talking at length and want you to be with them right now. Responding by going along with their request often does not help them towards spiritual and emotional health and it can be intensely frustrating and time consuming, not to mention tiring for you. But, not going along with their request often causes them to become angry and accuse you (often to others) of not caring. And, there's nothing that strikes pain in a pastor's heart like the accusation that he or she does not care. It is wise, therefore, to have a plan of action in mind for when emotionally unstable persons call. For example, assure them of your concern on the phone, pray with them, help them recognize that they can make it without seeing you immediately and hold to your decision not to get out of bed to go visit them. You may also need to call a family member to provide assistance. If a person is suicidal, you need to call the police and report what has transpired.
Once a woman I had been counseling who had Borderline Personality Disorder called me to say that she had taken a bottle of pills in order to kill herself. Since she had agreed to contact me if she was suicidal ("suicide contract"), she made the call and told me what she had taken. I then called the Poison Control Center for our region and learned that she had taken a potentially lethal dosage and needed immediate hospitalization. My next phone call was to the police who broke down her door and got her to the hospital where she was revived (and for several weeks hated me). I also called an elder in the church to accompany me to the hospital since I did not want to be alone when I visited her. This brings up the question of whether to see someone alone in the middle of the night or take someone with you.
My rule of thumb is that if the person I am going to see is a woman and is alone, I want someone with me so there is no appearance of anything improper. The same principle holds for female pastors visiting male parishioners. If other family members are going to be present, then going alone may be the best course of action. Here's where it's good to have a board of elders trained and ready to assist you in a crisis.
Other words of advice:
Make good use of Scripture in responding to people in crisis: Be so immersed in biblical teaching yourself that reflecting solid biblical doctrine to people in need flows naturally from your mind. Done rightly, there's nothing more powerful than God's word to bring healing to hurting people.
Pray honestly and gently for people in their presence: People expect pastors to pray; we don't have to force it on them. There are times when we don't know what to say, but here is where the Holy Spirit's ministry is evident (Rom. 8:26). Don't shy away from prayer.
Have a system in place where church hospitality (food, prayer, presence, etc.) kicks in when someone is in crisis:The Bible refers to Christian community as the Body of Christ for good reason. We need every part of the body to be spiritually and emotionally healthy.
In the case of an abused spouse or children, act immediately: Get the person/children to a safe place, e.g., a safe home with a family in your church prepared for such possibilities. (Every region of the country has a safe place for women and children. Look in the whitepages of your telephone directory under HAWC, Help for Abused Women and Children. It's a 24-hour hotline.)
Live within your own appropriate boundaries of being "extra-available"—a term used by some to refer to the pastor's always being on call: If several crises come in a row or you're experiencing an especially intense emotional period of expending time and energy with someone in need, take the necessary time off with full support and understanding of your elders to recover your own spiritual and emotional balance.
Keep notes of what happened: These are for your own record and are your private file; but in this day of easy litigation, being able to refer to notes is better than a poor memory if you need to substantiate anything.
Commit your way to God: He is the "cure giver." We are only the "care givers."
Kenneth L. Swetland, D.Min., is Professor of Ministry and Campus Pastoral Counselor at the South Hamilton campus, providing pastoral care for students and graduates, and served as Academic Dean of the Hamilton campus from 1992-2002. He has pastored churches in Massachusetts and Pennsylvania, was a chaplain at Penn State University and for nursing homes in the Cape Ann area of Massachusetts, and has worked as a psychotherapist at Gordon-Conwell Counseling Center, Health Integration Services in Peabody, MA and Willowdale Center for Psychological Services in Hamilton. He has also taught in Eastern Europe, and has an interest in helping European seminaries in their development. Dr. Swetland continues as a supply speaker for many New England churches.